Measuring your ironing board
You must ensure that your ironing board is the correct size for this product.
To ensure the correct fit the board should be measured at its widest point including the depth and its longest point including the depth.
Length = A + C + C
Width = B + C + C
We've made all of our ironing board covers a slightly more generous size to cope with the multiple options of ironing boards available.
Are you sure that this cover will fit your shape & size of Ironing Board?
Homepage > Racor Interchange Long - Handled Tool Hanger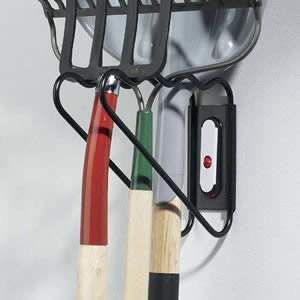 Lower_Price
Questions? Call us anytime on 0207 482 5388
Racor Interchange ITH-1R Long Handled Tool Hanger.
The Long - Handled Tool Hanger designed to store : Shovels, Spades, Brooms, Rakes, Hoes, Leaf Blowers & more.
Supplied with one Walldock & two mounting screws. The Interchange Racks are made from epoxy coated solid steel.
Rating:
Customer Review:
easy to mount on wall, good product
Reviewed By:
Gary McDougall
|
Review Date:
16-01-2013
Rating:
Customer Review:
Not much you can say about a Hook! But it's a quality piece of kit.
Reviewed By:
Alan Blair
|
Review Date:
12-01-2012
Rating:
Customer Review:
Very prompt delivery
Reviewed By:
Adrian Lamb
|
Review Date:
03-06-2010