Measuring your ironing board
You must ensure that your ironing board is the correct size for this product.
To ensure the correct fit the board should be measured at its widest point including the depth and its longest point including the depth.
Length = A + C + C
Width = B + C + C
We've made all of our ironing board covers a slightly more generous size to cope with the multiple options of ironing boards available.
Are you sure that this cover will fit your shape & size of Ironing Board?
You Are Here Homepage > Storage > Garment Covers > Wedding Dress Bag
Wedding Dress Bag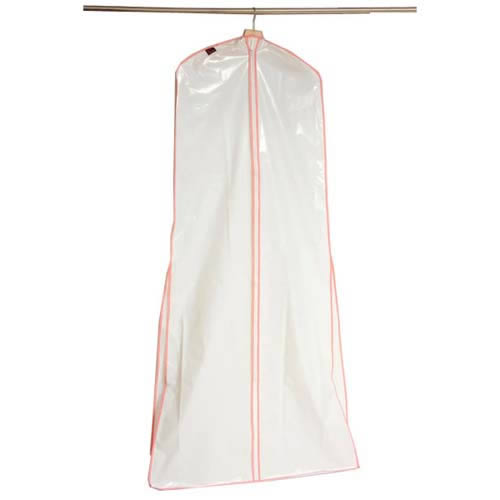 Buy Wedding Dress Bag
A large storage cover for wedding dresses
Flared to take full skirts with nylon mesh gussets to let the garment breathe
181 x 88cms (71" x 34")
Flared at the botom to take the full gown
Polypropyelene hanger included
Ideal for short term storage
Extra long 71" cover
You have not viewed any recent products.
Reviewed By:
Glynne John
| Review Date: 19-08-2014
good quality and as described on website.
Reviewed By:
Carol Riha
| Review Date: 18-06-2014
Ordered these because I wear a lot of maxi dresses and couldn't get a cover bag long enough without crumpling the bottoms and having to iron the dresses every time I wanted to wear them very impressed.
Reviewed By:
Sharon Payne
| Review Date: 18-03-2013
Reviewed By:
Lynne Dooley
| Review Date: 13-02-2012
I would recoomend it to those who have problems about keeping tje wedding dress
Reviewed By:
Luis Raposo
| Review Date: 01-02-2012
A large storage cover for wedding dresses
Flared to take full skirts with nylon mesh gussets to let the garment breathe
181 x 88cms (71" x 34")
Weight: 3.440 kg