Measuring your ironing board
You must ensure that your ironing board is the correct size for this product.
To ensure the correct fit the board should be measured at its widest point including the depth and its longest point including the depth.
Length = A + C + C
Width = B + C + C
We've made all of our ironing board covers a slightly more generous size to cope with the multiple options of ironing boards available.
Are you sure that this cover will fit your shape & size of Ironing Board?
Homepage > Storage > Garment Covers > Full Length Polycotton Wedding Gown Cover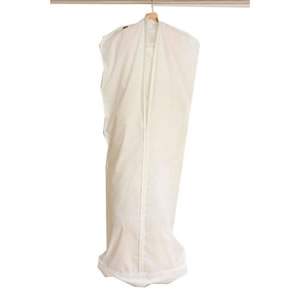 Questions? Call us anytime on 0207 482 5388
PolyCotton full length wedding gown cover, for long term storage of your Wedding Dress or Ballgown. Eeasy to carry when folded.
Rating:
Customer Review:
Just what we wanted
Reviewed By:
Martin Rodges
|
Review Date:
30-09-2013
Rating:
Customer Review:
Just what we wanted
Reviewed By:
Martin Rodges
|
Review Date:
30-09-2013
Rating:
Customer Review:
Lovely quality and excellent value for money
Reviewed By:
joanne pellow
|
Review Date:
24-06-2013