Measuring your ironing board
You must ensure that your ironing board is the correct size for this product.
To ensure the correct fit the board should be measured at its widest point including the depth and its longest point including the depth.
Length = A + C + C
Width = B + C + C
We've made all of our ironing board covers a slightly more generous size to cope with the multiple options of ironing boards available.
Are you sure that this cover will fit your shape & size of Ironing Board?
Homepage > > Deluxe Battery Operated Defuzza Shaver, Bobble Remover, Debobbler & Li
Deluxe Battery Operated Defuzza Shaver, Bobble Remover, Debobbler & Li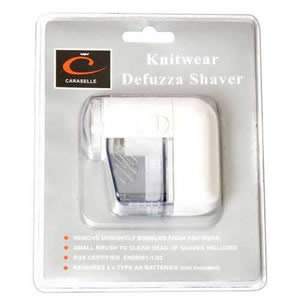 Questions? Call us anytime on 0207 482 5388
Remove the Bobbles
Remove unsightly bobbles from knitwear
Small cleaning brush included to clean the head of the shaver
Comes with cap to keep cleaning head clean when not in use
Handy lint tray to collect what has been removed from garment
SGS certified
Requires 2 x Type AA Batteries (not supplied)
This product can be found in the following locations:
Di McGrory - Thursday, 4th April 2013, 2months ago

great product works well. had JML product before that was totally useless. only wish it was larger so it would be quicker to munch through my chunky knits! would recommend to all.

Peter Holder - Friday, 22nd March 2013, 3months ago

Works very well making old jumpers look like new.

Ann Black - Friday, 1st February 2013, 4months ago

Great!

Elena Amosso - Tuesday, 4th September 2012, 9months ago

Works a treat. I would highly recommend it.

janet beaumont - Wednesday, 22nd February 2012, over a year ago

Brilliant does what is supposed to do!!

Blanca Romana - Wednesday, 4th January 2012, over a year ago

Great service, good product so far, I have not used it much yet, but it seems to work very well.

Robina Watson - Monday, 2nd August 2010, over a year ago

Debobbles well, but be careful. i caught the jumper in a couple of places and had to darn holes to stop them running.